Bali Water Sports Package
Visiting Bali will not thoroughly complete if you do not set aside the time to challenge your adrenaline for many water sports in some corners of this heaven island. One of the most famous sites to try these activities is Tanjung Benoa beach that can be reached with 10-minutes-driving from Nusa Dua or 30 minutes driving from Kuta Beach
All the Bali water sports are affordable and quite exciting for the amazing long holiday. Thus, no wonder if some tourists are now heading to this site for its Bali water sports rather than visiting some natural scenic panorama. It is because you can enjoy both the beautiful panorama and challenging activities ranging from normal to the extreme one.
WOW!
There are many challenging Bali water sports that spur your adrenaline such as parasailing adventure, banana boat, jet ski, intro dive, snorkeling, glass bottom to turtle island, sea walker and many more. All these activity can be found in this marine recreation site. As you want to try one of these water sports, you are not necessary worried of being put in danger, since all these activities are equipped with the safety equipments.
In addition, you are also guaranteed with the insurance and guided by the professional staff that always briefs you before taking to this extreme water sports. What you have to know is that all these Bali water sports is vary from one to another in term of its charge and duration.
Bali water sports are such exciting and fun activities that can be the perfect choice in your holiday in Bali. If you want to try one of these activities, you need to make sure that you have sufficient amount of money and be sure to stay fit. In addition, with the reasonable price, you are also offered with its special package that includes free roundtrip hotel transfer with the one condition if your hotel is located in one of the location above. Thus, wait for! Pack your belongings and fly to Bali for its excitement.
What You Have Got To Know About Challenging Bali Water Sports
Spending vacation in Bali is the right choice for you who love to challenge yourself with many challenging activities that spur the adrenaline. There are so many Bali water sports activities that you can enjoy with your partner and bring the excitement at last. If you surely want to try these activities, you can visit Tanjung Benoa, Nusa Dua right now since these marine activities awaits you.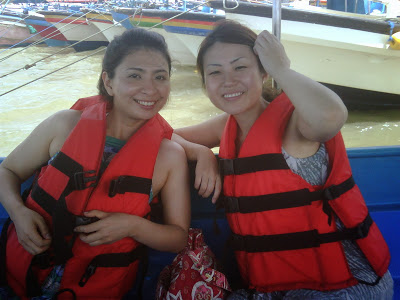 With its strategic route that can be reached from every corner of Bali's famous sites such as Kuta Beach and some hotels in Seminyak, Kuta, Jimbaran and some other hotels around it, this marine recreational site has become the main destination of tourism attraction among locals and foreigners either in long holiday or in daily time.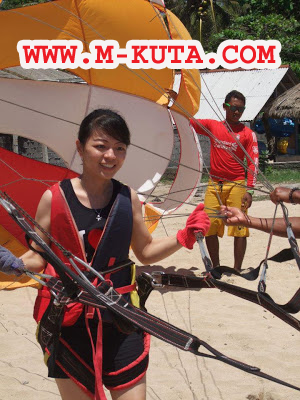 In line with the Bali water sports activities offered in Tajung Benoa, there are some that you can choose based on what you love to do. Water ski, parasailing, jet ski, fly fish, banana boat, surfing, snorkeling and many more that each marine activity offers you with unique excitement and fun. In addition, what you need to know is that those activities have something in common, but they are played in different ways. Thus, make sure that you also stay fit before taking to one of that activity, since most activities need the ability to keep balance in attempt to stay afloat on the water.
What to Know About Bali Water Sports
As you plan to choose one of the water sports in Bali for spur your adrenaline, it is not necessary to worry about all the things. In this regard, all the marine activity is ensured with the medical insurance along with the safety equipments so that you will be able to discover fun and excitement as long as you take the water sports. Thus, no wonder if the visitors always try to drop by at in this Bali water sports site.
Many activities ranging from the non-motorized to the motorized one either in beach or in ocean awaits you for the adventurous soul and those who want to conquer or win the challenges.
Notices For The Visitors
Not all visitors are allowed to taste the excitement during the holiday with various types of Bali water sports in Tanjung Benoa. Some people with health problems such as heart problem, sinus problem, respiratory problem, ear infection and claustrophobia problem are strongly prohibited to try one of those mentioned water sports.
In addition, the pregnant woman should not spend the money for the water activities. It is because that there will be possible risk for the baby in the womb, so pregnant woman should stay away for a moment from these activities.
Bali is one of the most famous tourism resorts that offer the visitors with excitement, beauty and fun. Bali water sports also become the main interest among the visitors as well due to its challenging activities that spur the adrenaline. As you try to stay afloat with many objects pulled by the powerful boat, you will feel the splash of the sea water. Such activities is memorable and keep linger in mind.
Below is the detail information about this Tanjung Benoa Watersport:
Banana Boat : USD 5 / 15 minutes / Pax
Seawalker : USD 21 / 30 minutes / pax
Parasailing Adventure or tandem : 15 USD / One around / pax
Scuba Diving : USD 19 / 30 minutes / pax
Snorkeling : USD 9 / 1 hours / pax
Turtle Island Tour and Glassbottom : USD 16 / Private Boat / Maksimum 10 pax / 1 hours
Flying fish : USD 10 / 2 Fly / pax
Jetski with instructor : USD 10 / 15 minutes / Pax
Rolling Doughnut : USD 7 / 15 minutes / Pax
Flyboard : USD 30 / 20 minutes / pax
Bali Water Sport Package Price
Besides the activities above, there are also some packages that are available and it has the interesting price as well. Below is the information:
Yahut Package. The activities for this package are included the sea walker, banana boat and flying fish. The price is USD 25 / Pax
Boyfriend Package. The activities that are included are diving, parasailing adventure, Banana Boat. The price is USD 32 / Pax.
Crazy Package. Some activities that are included on this package are Parasailing tandem or Adventure, rolling doughnut, flying fish. The price is USD 22 / pax.
My First Kiss Package. The activities that are included on this package are c-walker, banana Boat, and parasailing adventure with the total price of USD 29 / Pax
Intro Package. The activities that are included are the parasailing, banana boat and Jetski. The total price is USD 24 / pax.
Furui Package. The activities that are included are flyboard, seawalker, banana boat and flying fish. The price is USD 59 / pax.
If you didn't have any underwater camera, you may be not worried because there is a service for renting the camera for making video and photo in CD Format. For sea walker, it costs USD 25 and for intro dive will cost at USD 24 as well.
Reserve Now & Pay Later: Secure your spot while keeping your plans flexible.
Make it easily! Order, get picked up and enjoy the tour!
Please kindly book directly without any third party as Private Driver , Tour Guide , Hotel , Villa ,Travel Agent ( NO COMMISSION ).

Please write the FORM BOOKING in below:
– Name :
– Email :
– Tour or Activity Request :
– Date of Tour or Activity Request :
– Participant Number (How Many Person):
– Hotel Pick Up (Hotel Name & Address) :
– Name as Your Room Reservation :
– Room Number :
– Mobile / WhatsApp Number :
Then Send Form Booking via whatsApp. Just click :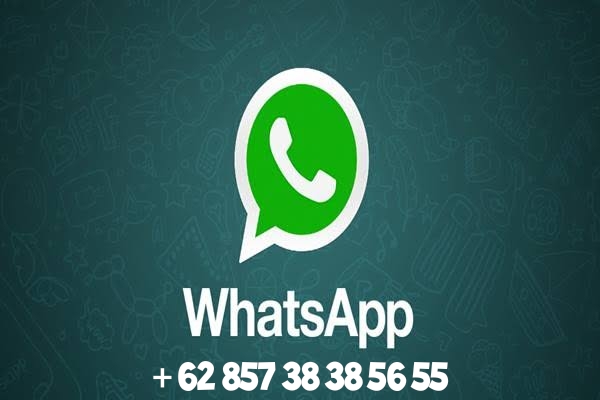 Search : Bali Water Sports Package